Soup & Salad
Small (sm)1-2 People/Large (LG)4-6 People. Gluten-free options are available.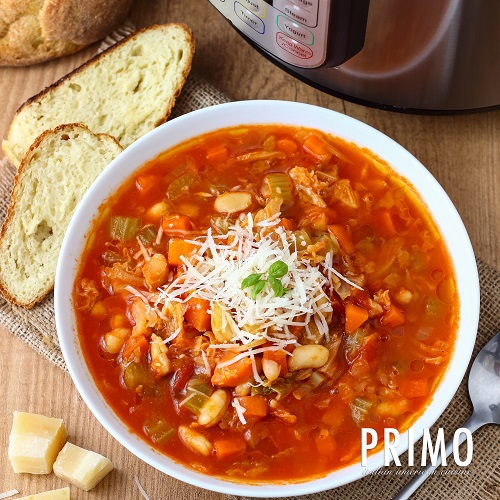 Minestrone Soup
Italian-style with vegetables & ditalini pasta.
Chicken Cobb Salad
Mixture of organic lettuce, six poached shrimp, roasted corn, crispy Italian pancetta, diced egg, chopped avocado and gorgonzola cheese, finished with homemade thousand island dressing.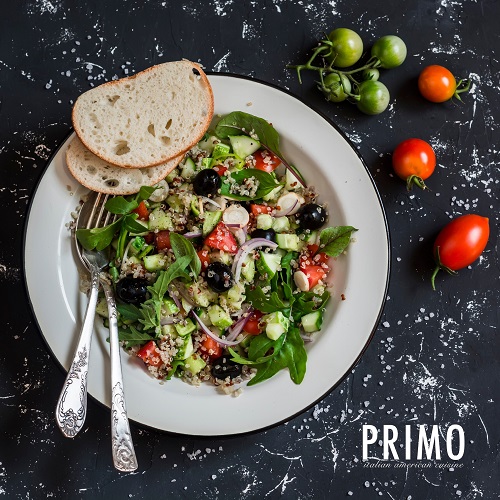 Nikki's Sunday Salad
Mixed greens tossed with black olives, sliced white onion, Bell Peppers, Sliced Parmesan cheese, tomatoes, pepperoncini, croutons and a Primo's famous house dressing.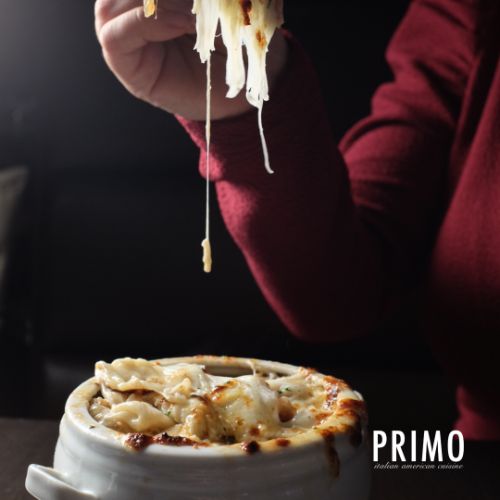 Baked French Onion Soup
Finished with baked provolone cheese.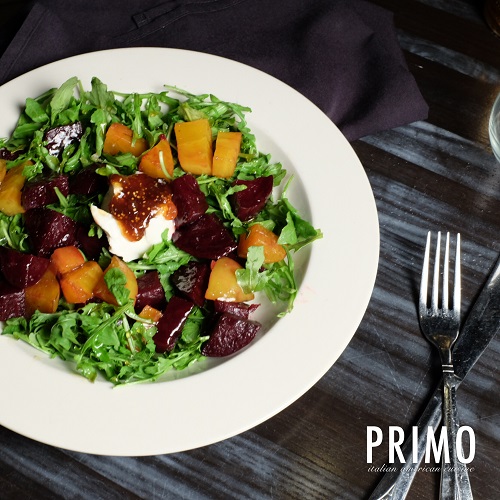 Burrata & Roasted Beet Salad
Red & golden roasted beets, arugula, pomegranate seeds, burrata cheese, local honey & coarse sea salt. Finished with fig jam.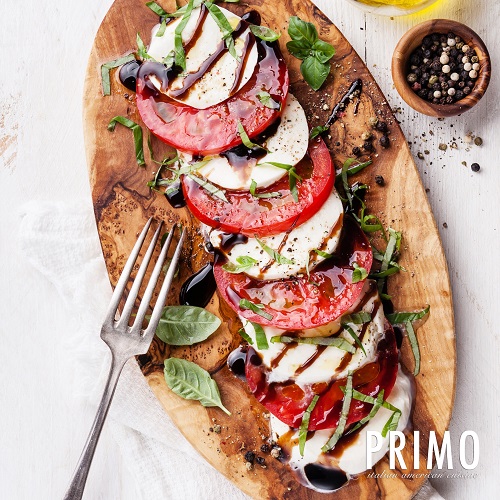 Caprese Salad
Beefsteak tomatoes, buffalo mozzarella, Kalmata Olives & fresh basil. Finished with balsamic glaze, basil oil & course sea salt.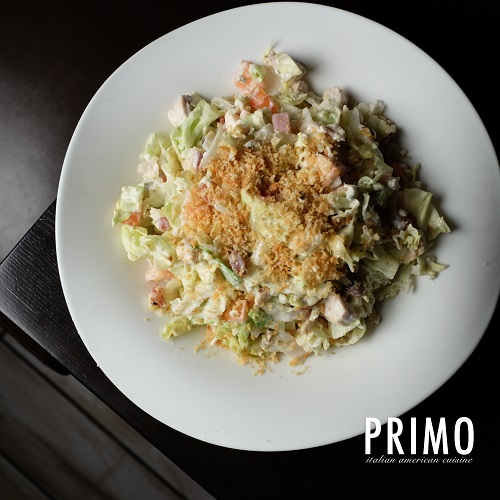 Primo Chopped Salad
Iceberg & romaine lettuce tossed with fire-roasted corn, grilled chicken, pancetta, bleu cheese crumble, tomato, ditalini pasta, garlic crunch & creamy garlic dressing.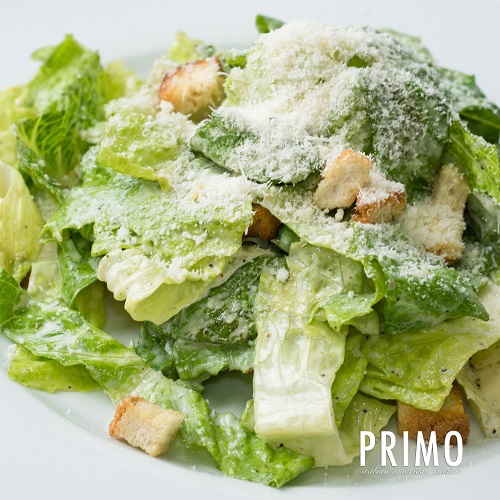 Primo Caesar Salad
Add chicken $4 - Add grilled shrimp $9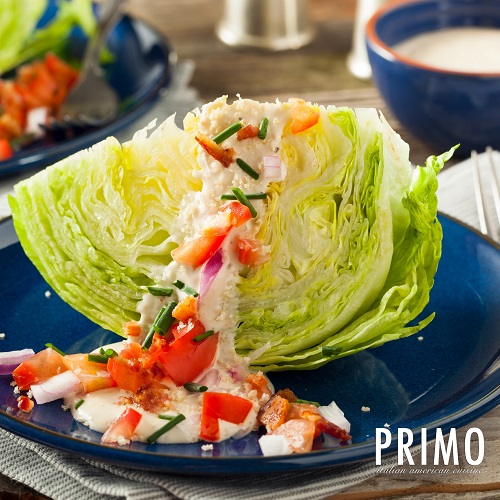 Primo Wedge Salad
Iceberg lettuce wedge, bleu cheese crumble, egg, pancetta, pickled onion, house bleu cheese dressing & topped with a crispy onion ring.