Steaks & Chops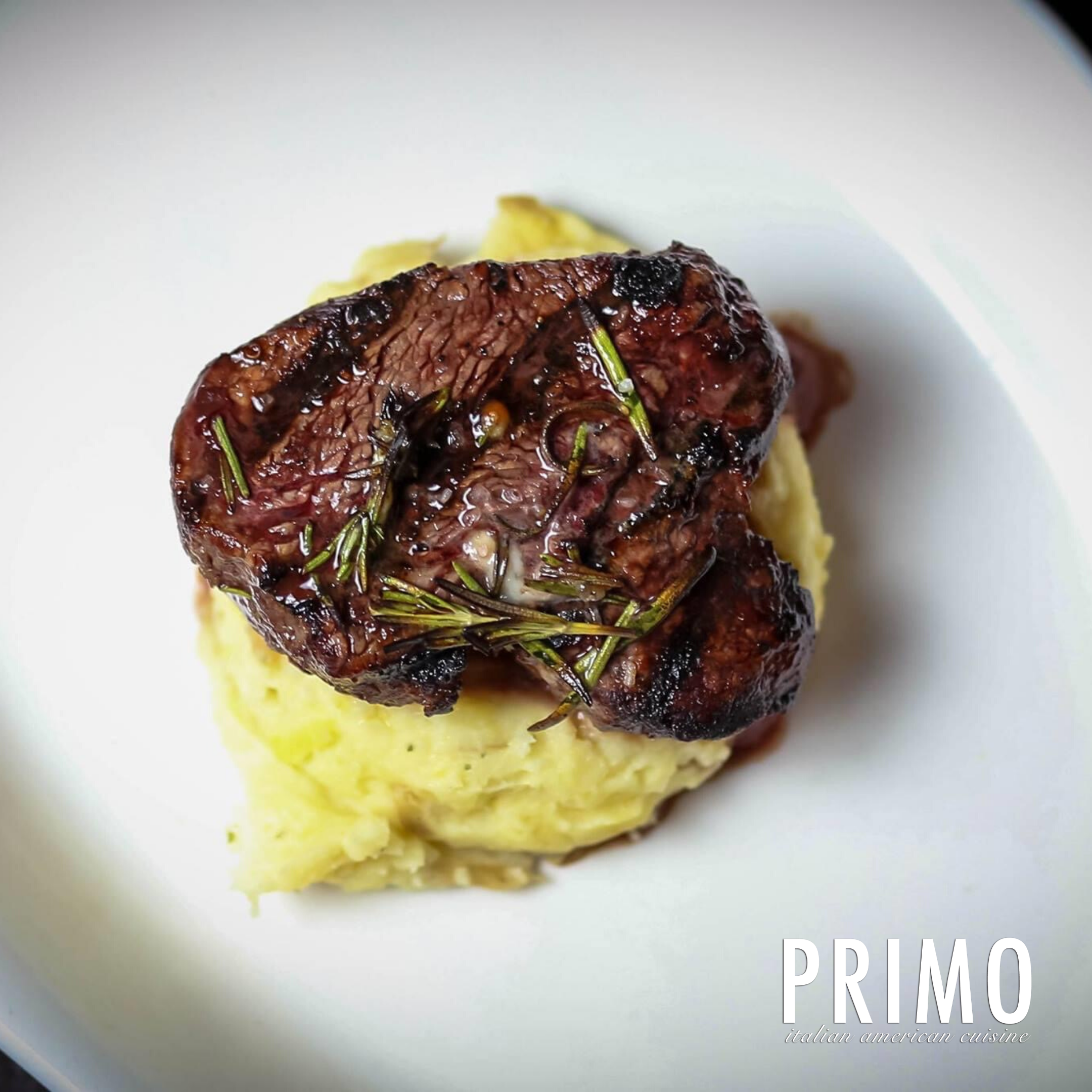 8 oz. Filet Mignon Steak
Served with garlic mashed potatoes. Add the surf: Lobster $18 - 1/2 Lb. King Crab $30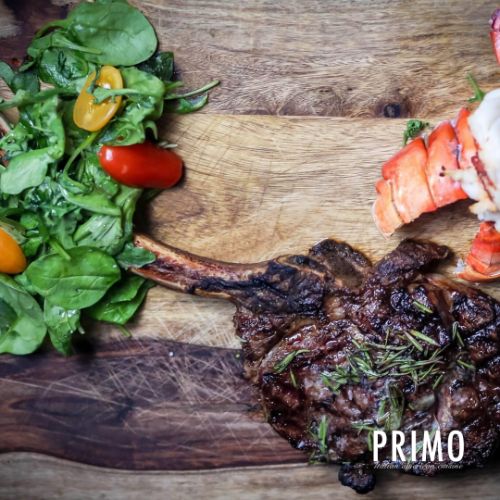 26 oz. Prime Tomahawk Ribeye
Loaded baked potato.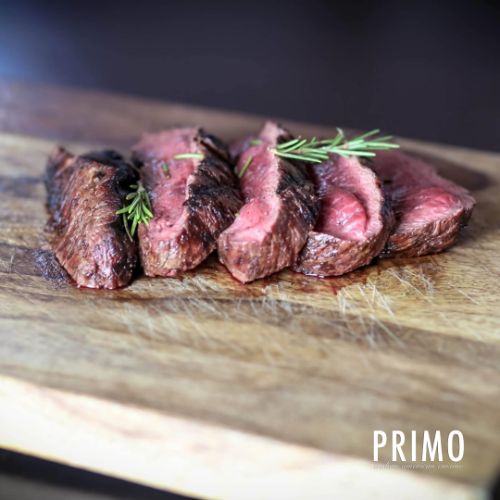 Kansas City Cut
Bone-in USDA prime New York strip, crispy Parmesan potatoes.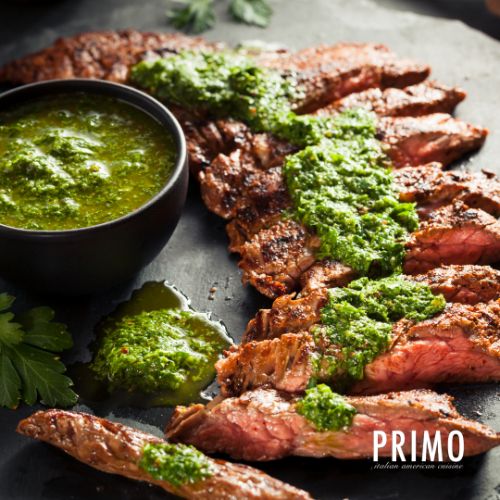 Grilled Skirt Steak
Caramelized Cognac onions & garlic mashed potatoes.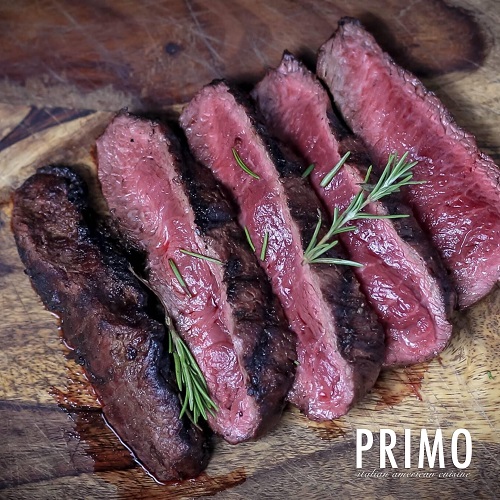 16 oz. Prime New York Strip
Served with crispy onion rings.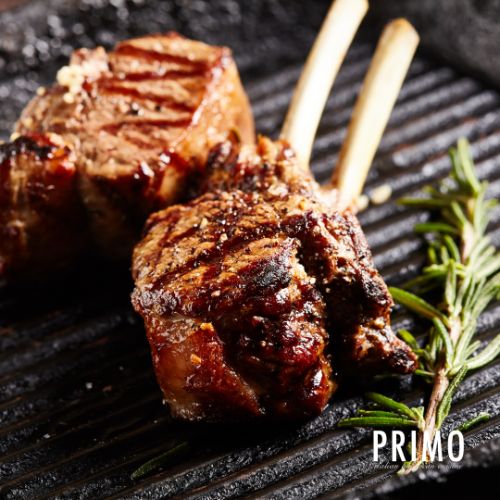 Grilled Rack of Lamb
Garlic, oregano & white wine roasted potatoes.
Ribeye Pork Chop
Sweet potato mashed with cinnamon butter.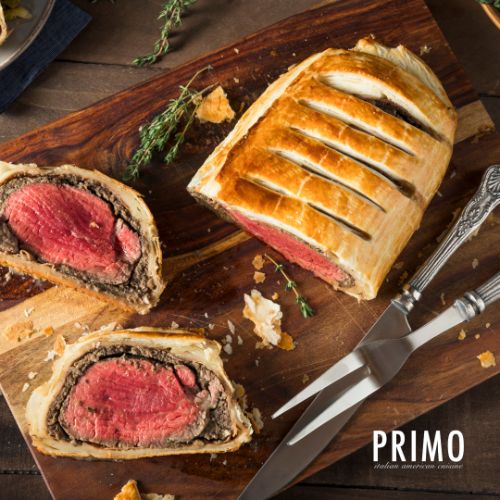 Beef Wellington
8 oz. filet mignon seared in our 1800 degree broiler, topped with a mushroom duxelles & wrapped in a golden puff pastry & topped with a mushroom sauce. Served with jumbo grilled asparagus & truffle mashed potatoes.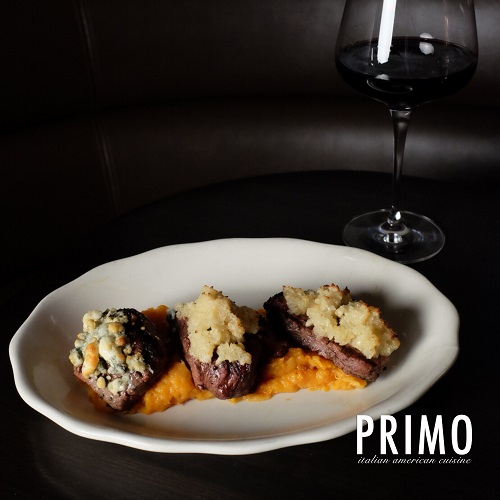 Filet Trio
Three 3 oz. filet medallions topped with bleu cheese, horseradish & a garlic Parmesan crust. Served over sweet potato mashed.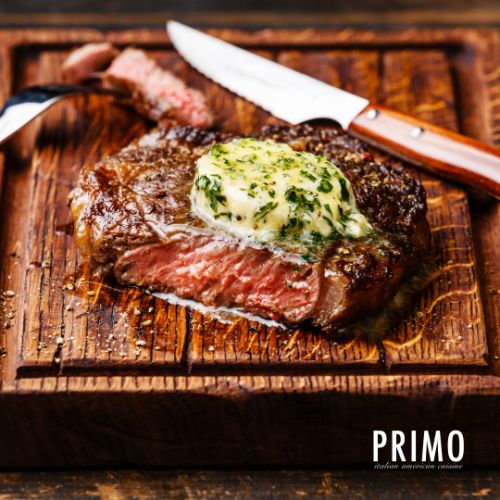 16 oz. Ribeye
Hand-cut 16 oz. ribeye served with sticky Parmesan & rosemary fingerling potatoes.