Starters
Welcome to Primo Italian American Cuisine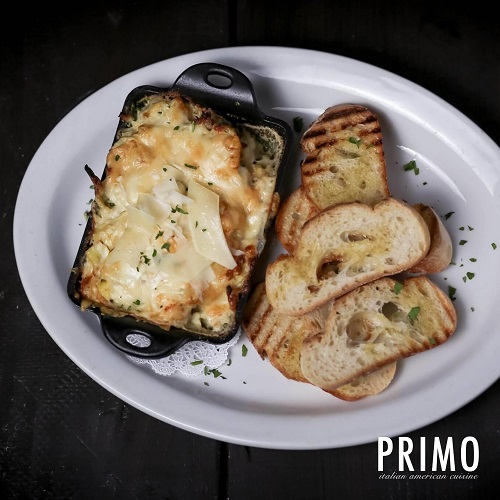 Roasted Artichoke Spread
Garlic & Parmesan roasted artichokes blended with our four-Italian cheese spread. Served with grilled toast points.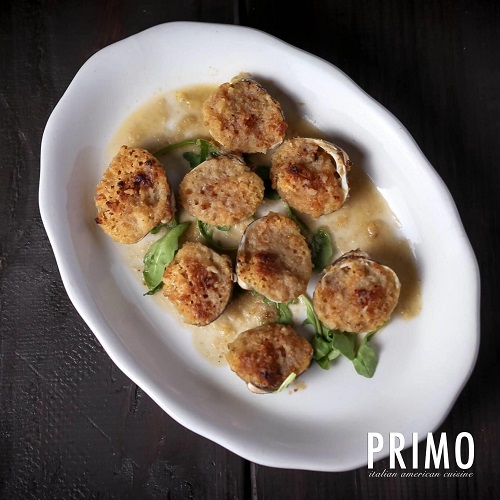 Clams Casino
Littleneck clams with diced green & red bell pepper, shallots, parsley, bacon & aged Parmesan cheese. Finished with lemon-butter white wine bread crumbs.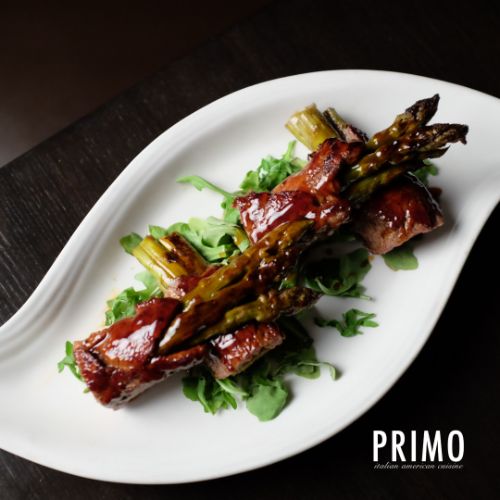 Asparagus Filet Rolls
Grilled USDA beef tenderloin wrapped around asparagus with teriyaki sauce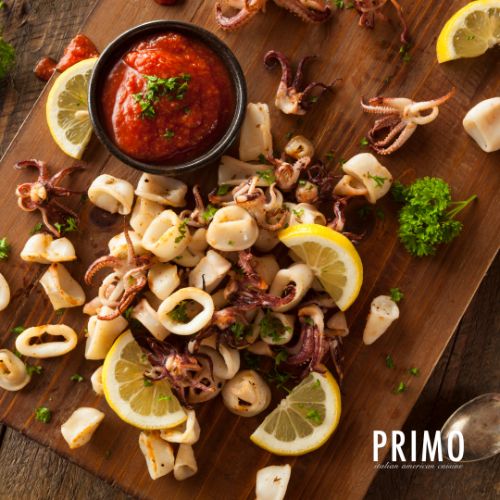 Crispy Calamari
Fried hand-battered calamari with roasted red peppers & served with marinara sauce.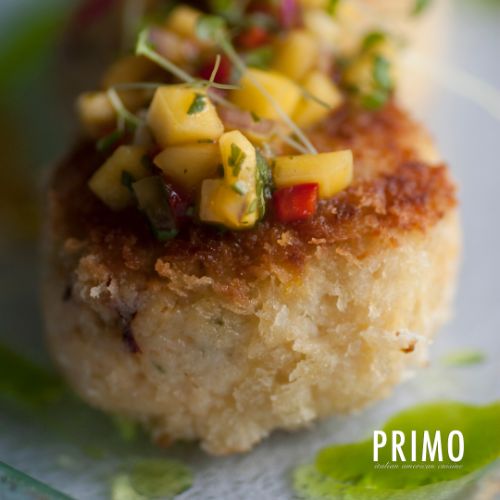 Crab Cakes
Jumbo lump crab, mango salsa, red pepper & scallion aioli.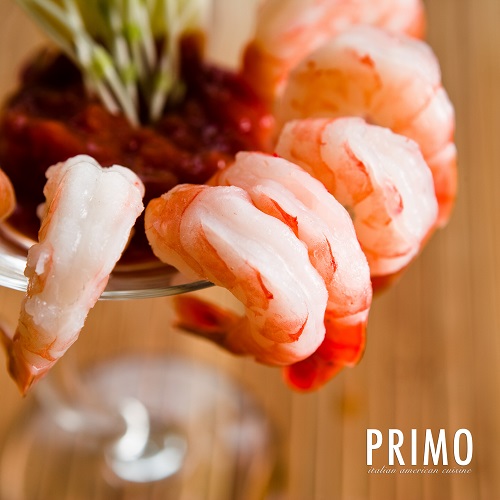 Shrimp Cocktail
Six jumbo red shrimp served with spicy cocktail sauce & fresh horseradish.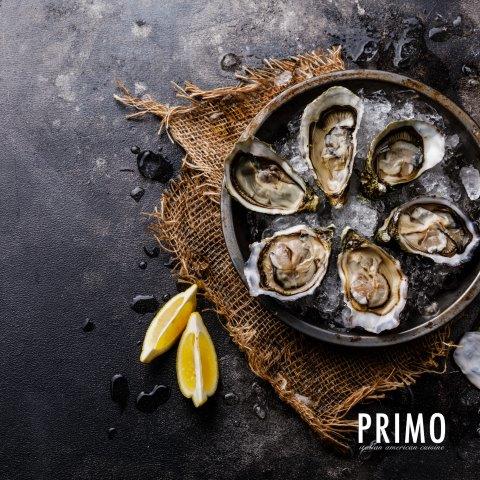 Fresh Seasonal Oyster
Served with red wine mignonette, spicy cocktail sauce, tabasco & lemons.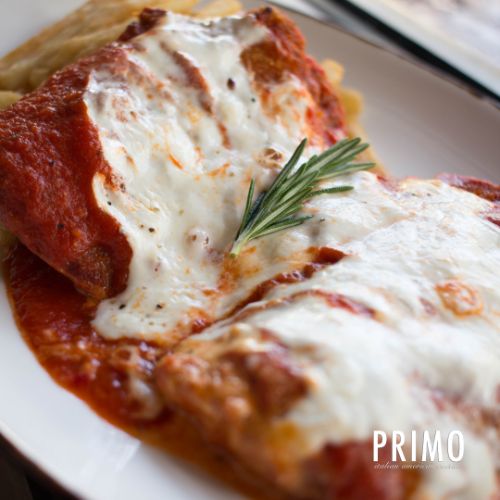 Italian Saganaki
Crispy mozzarella cheese flamed table-side. Served with tomato sauce.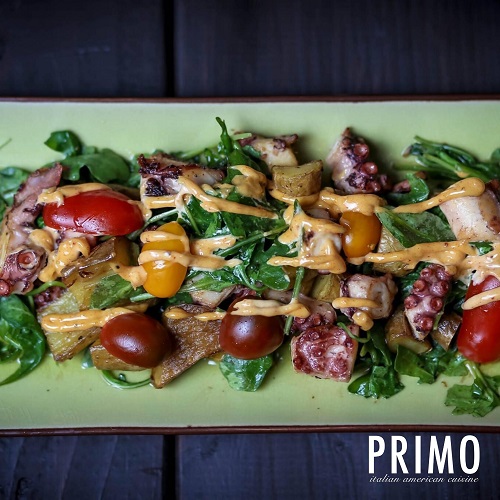 Grilled Octopus
Grilled Spanish octopus tossed in Mediterranean oil with baby heirloom tomatoes, roasted fingerling potatoes & crispy baby arugula.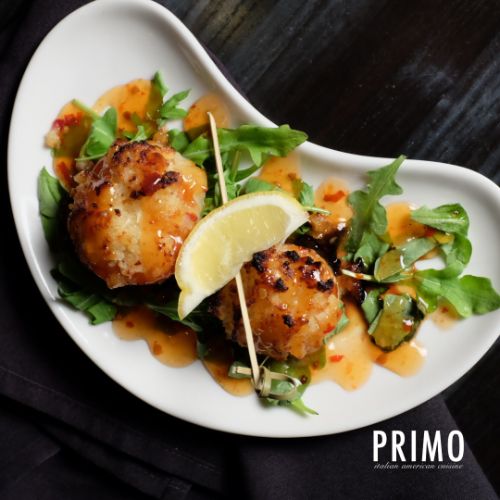 Sweet & Sour Scallops
Two jumbo seared scallops with Parmesan crust & a Thai-chili sauce.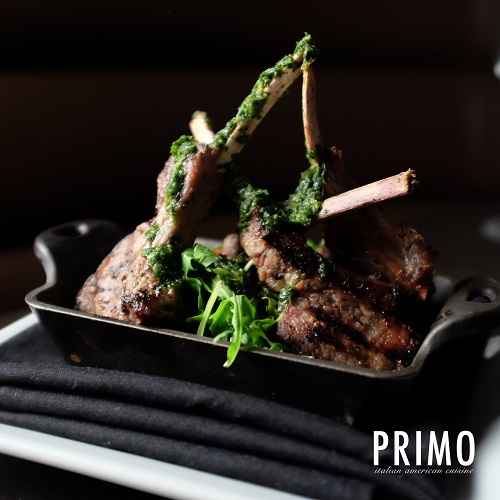 Lamb Lollipops
Grilled lamb chops with a mint, basil, lemon & garlic-infused olive oil.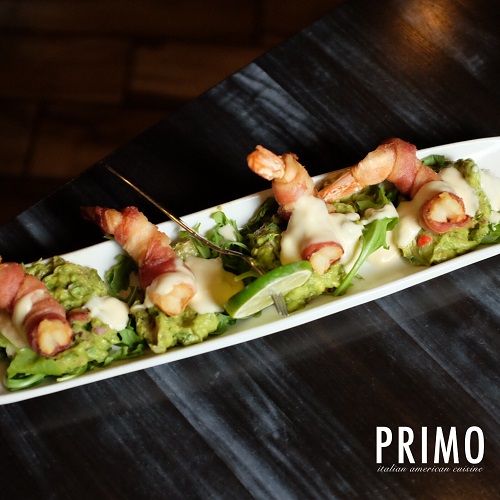 Bacon-Wrapped Shrimp
Four jumbo red shrimp wrapped in thick-cut bacon with an avocado salsa & rum butter sauce.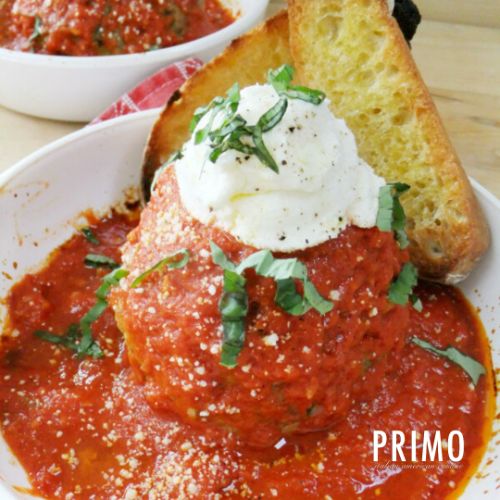 Wagyu Beef Meatballs
Two ground Wagyu beef meatballs topped with seared burrata cheese. Served over a chunky tomato sauce.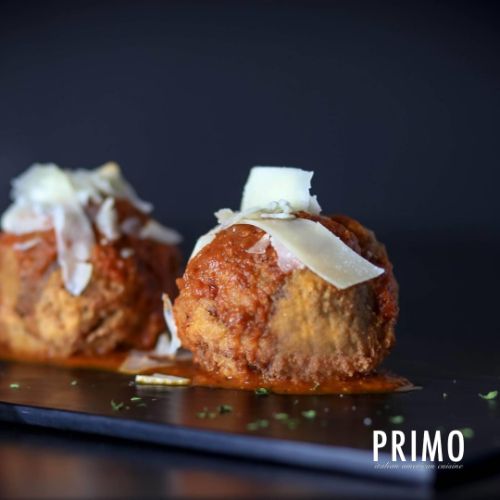 Stuffed Meatballs
Two USDA ground beef, ground pork & ground turkey meatballs. Stuffed with our four-cheese blend, battered & fried. Served with marinara sauce.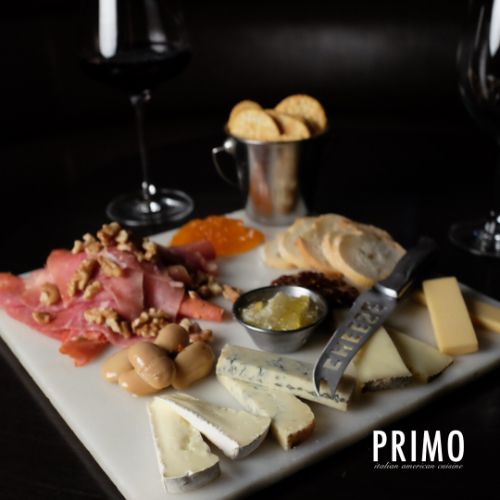 Charcuterie Board
Sliced prosciutto de Parma, capicola, & salami with truffle & ash, gorgonzola dolce & aged cheddar cheese. Served with Italian baguette, large Italian beans, honeycomb, fig jam & apricot jelly.