January Specials
Available through 1/31. Enjoy!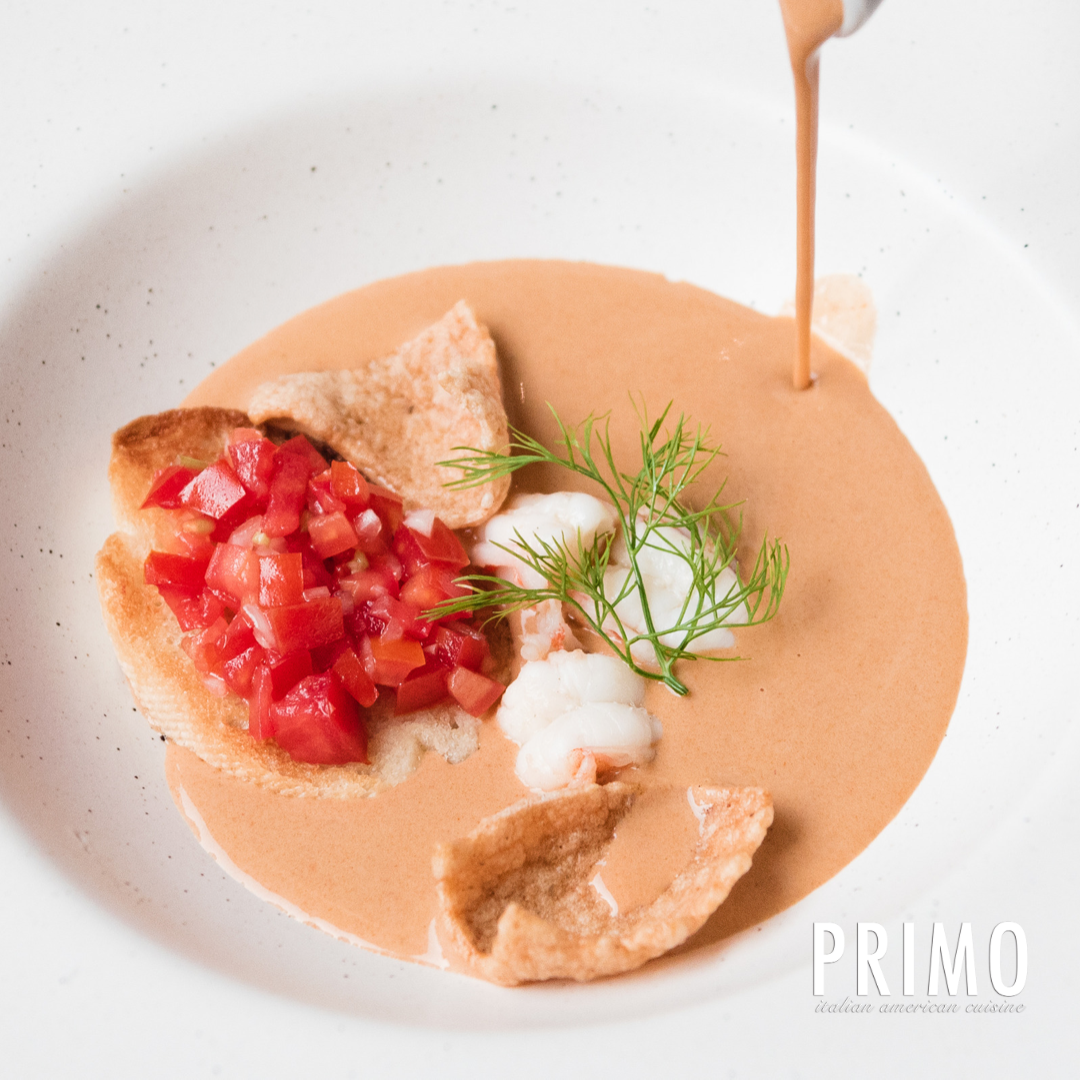 Lobster Bisque
Sherry wine, lump lobster and a parmesan wheel.
Hamachi Crudo
Fresh ginger and soy, crispy shallots, crispy jalapeño and micro greens
Primo Caviar Potato
Twice baked potato filled with creamy truffle mashed potato and topped with Kaluga caviar, creme fraiche and scallions.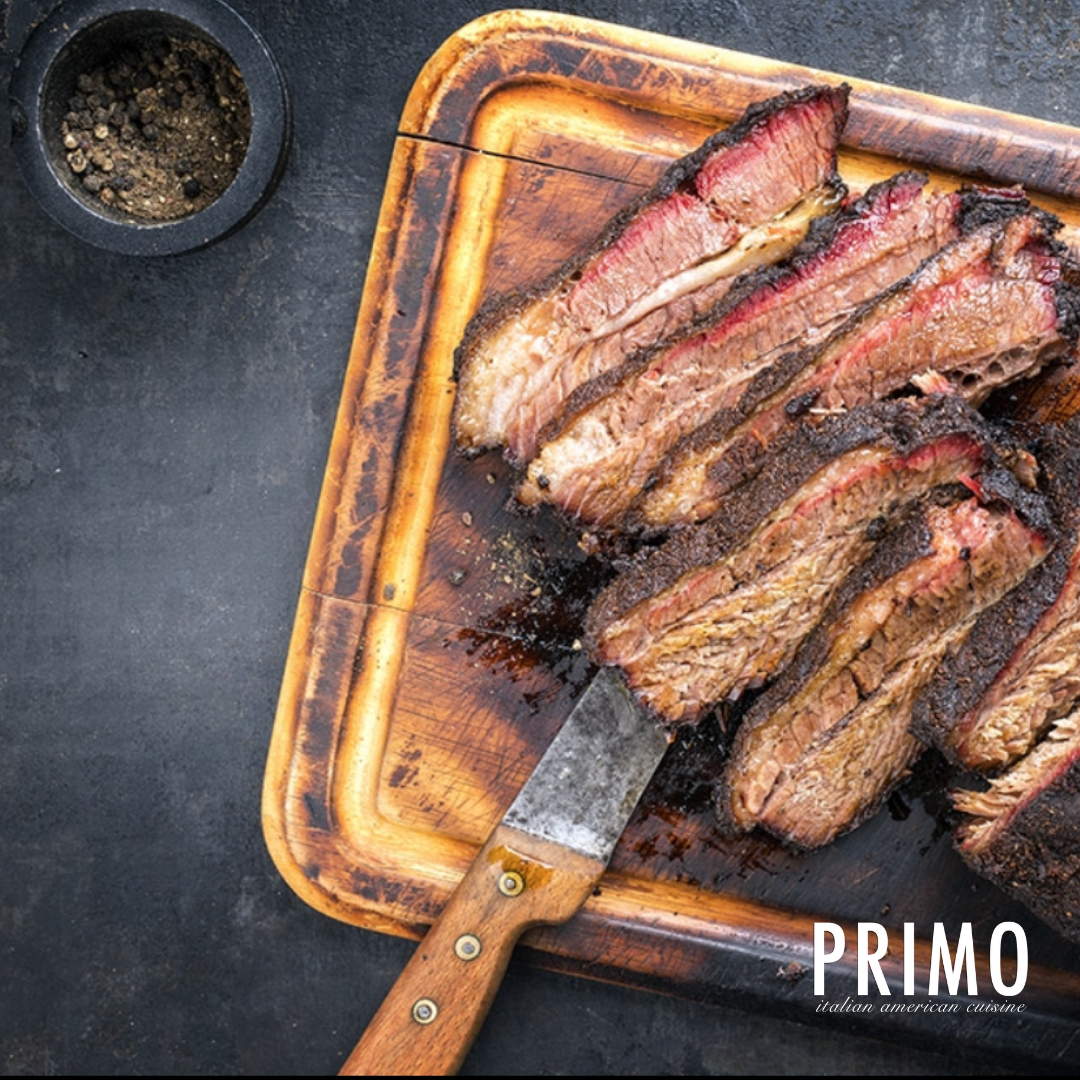 Wagyu Beef Brisket
8 oz sliced beef brisket served with horseradish cream mustard and spicy bbq sauce.
16 oz. Bone-in New York Strip
Dry aged 30 days. Served with twice baked black-truffle potato.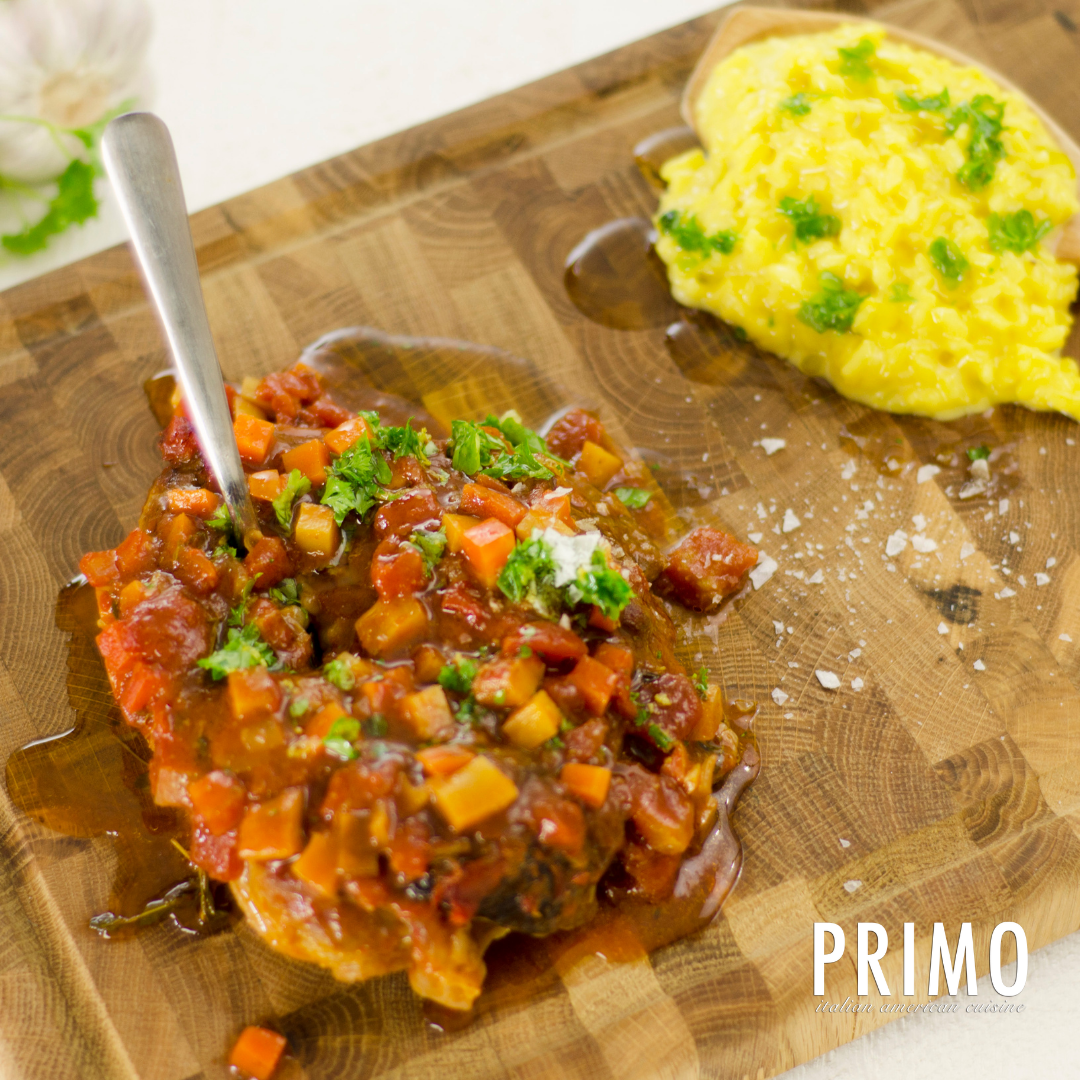 Veal Osso Bucco
Braised bone-in veal shank. Served over saffron rice and topped with veal mirepoix au jus.