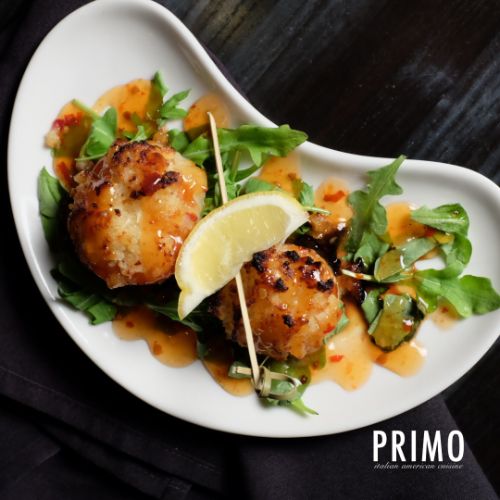 Primo, meaning "The Best" in Italian, is our interpretation of a sleek, Chicago Style Steakhouse, married with a classic Italian restaurant.
Winner of Best New Restaurant, Best Steakhouse, Best Italian Restaurant, Best Seafood, Best Martini, Best Vegetarian Cuisine, Best Live Music Lounge.
You're sure to have "The Best" time!
Primo Italian American Cuisine
720 N Milwaukee Ave
60031
Telephone: 847-336-3116
*last online order at 9PM.