Italian Classics
Primo Italian American Cuisine: Winner of Best Italian Restaurant in the Daily Herald Reader's Choice Awards! Substitute any pasta for Gluten-Free penne pasta (add $2) or homemade potato gnocchi (add $4).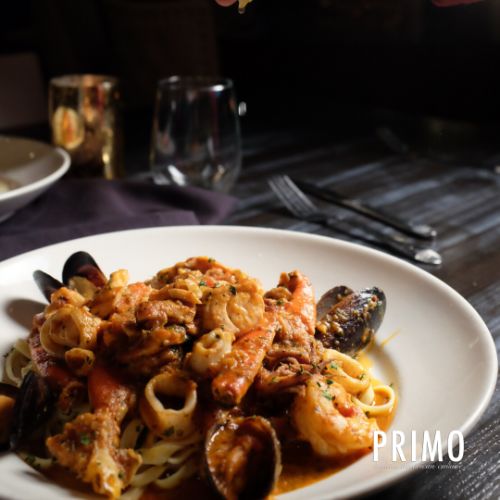 Spicy Frutti Di Mare
Salmon, mussels, calamari, jumbo shrimp & Alaskan king crab served with a spicy red sauce & linguine pasta.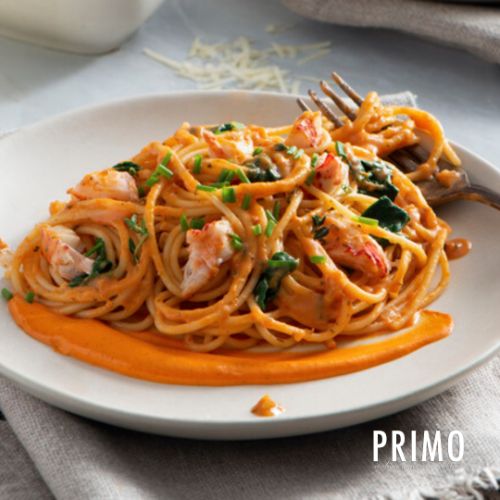 Lobster Linguine
Broiled lobster tossed with a spicy lobster sauce & Osetra caviar. Finished with fresh scallions & a squeeze of lime.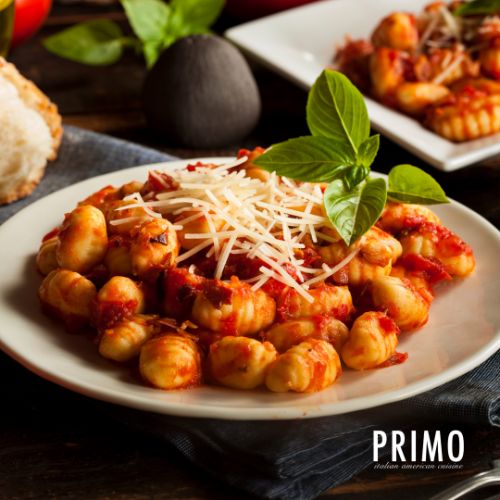 Sausage & Pepper Gnocchi
Ground Italian sausage, green pepper, onion, zucchini, squash & marinara sauce.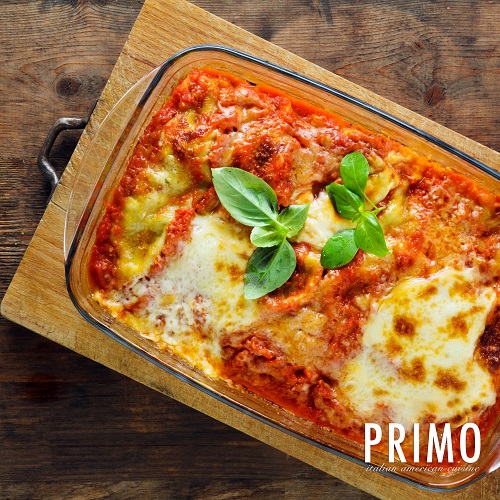 Towering Lasagna
Three-cheese blend, marinara & shaved Parmesan. Add meat sauce $2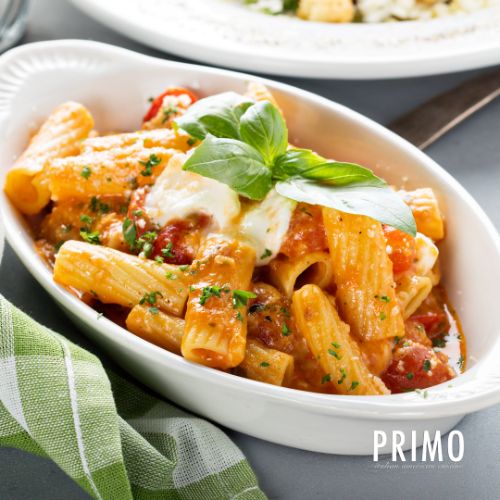 Baked Chicken Rigatoni
Grilled chicken, vodka sauce, baby spinach, mozzarella & sun-dried tomatoes.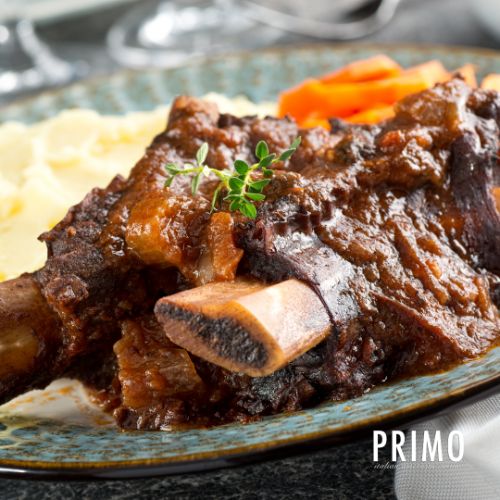 Short Rib
Served with braised carrots & fingerling potatoes, peas & pappardelle pasta.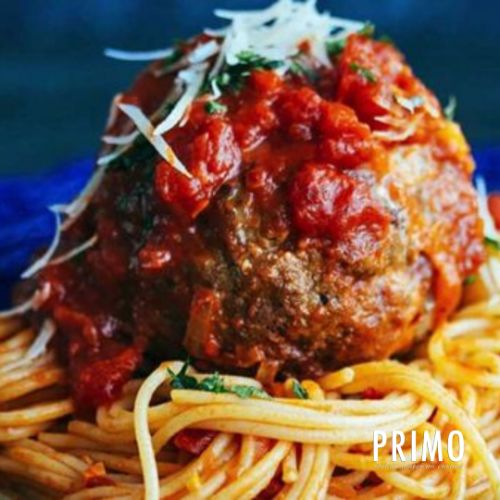 Wagyu Meatball & Linguine
Marinara sauce & linguine pasta.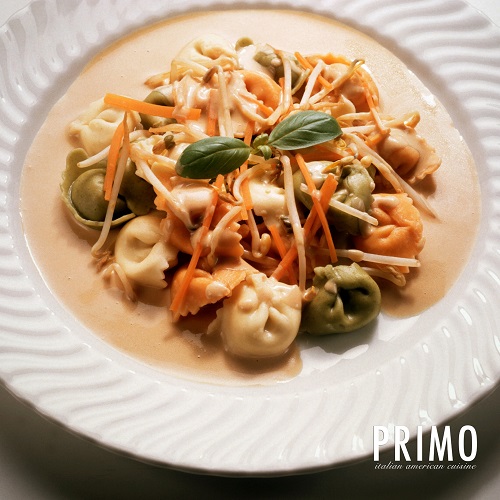 Vodka Tortellini
Vodka sauce, fresh baby spinach, snow peas & sun-dried tomatoes. Add Chicken $24 - Salmon $26 - Shrimp $28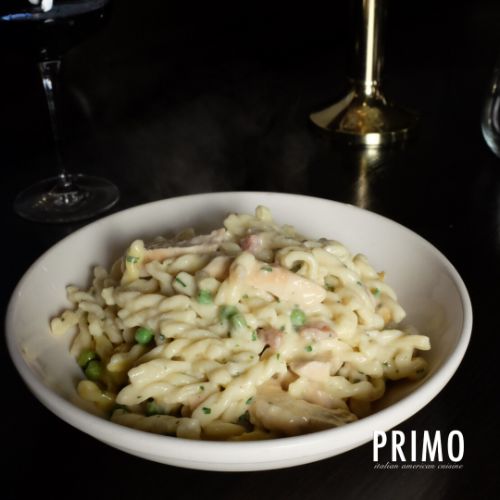 Carbonara
Parmesan cheese sauce with snow peas, pancetta & an egg yolk. Vegetable $19 - Chicken $21 - Shrimp $25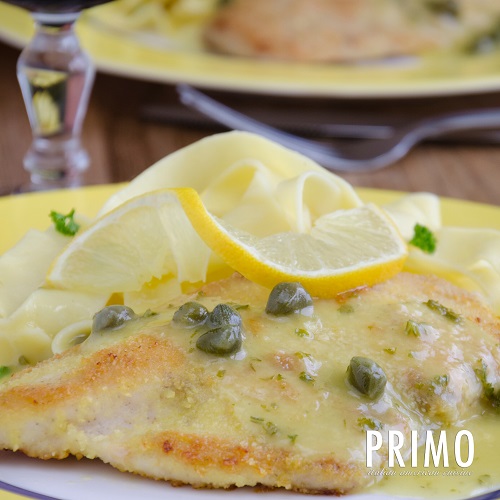 Picatta
Tomatoes, spinach, capers, with a lemon-butter sauce. Vegetable $18 - Chicken $21 - Salmon $23 - Veal $23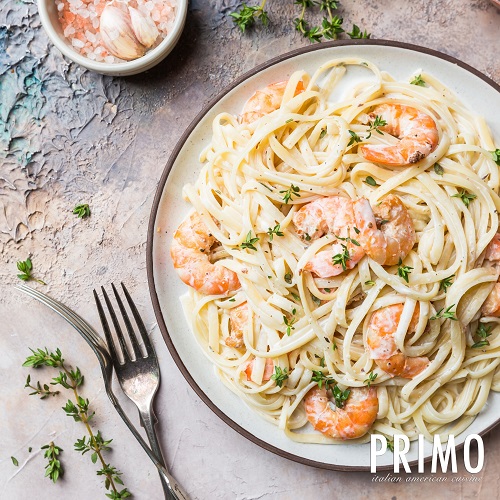 Fettuccine Alfredo
Alfredo sauce with sun-dried tomatoes. Add Chicken $4 - Salmon $6 - Shrimp $8 - 4oz. Filet $11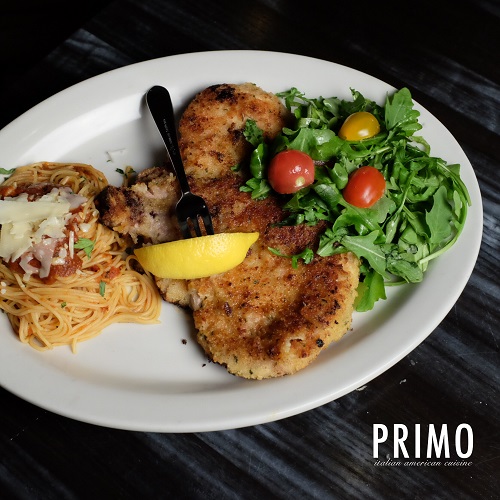 Milanese
Arugula, tomatoes, red onion, EVOO & side pasta with marinara. Chicken $21 - Veal $23 - Butterflied Bone-In Pork Chop $26
Vesuvio
Peas, roasted potatoes & a garlic white wine sauce.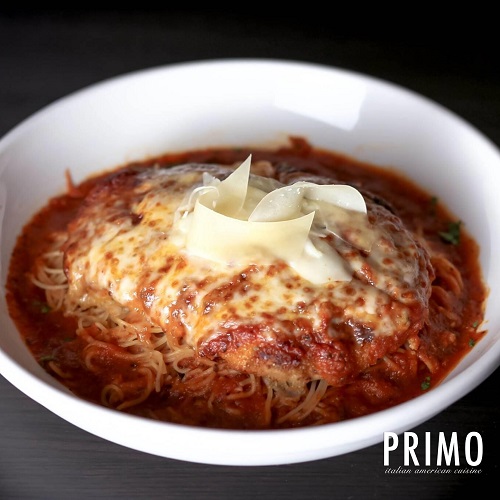 Parmesan
Marinara, mozzarella & side pasta. Eggplant $19 - Chicken $21 - Veal $23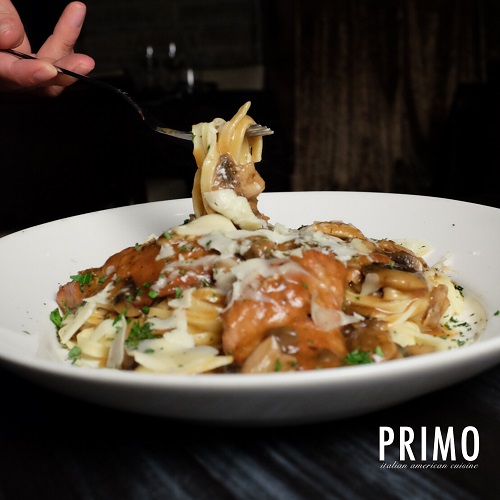 Marsala
Wild mushrooms with marsala wine sauce. Chicken $21 - Veal $23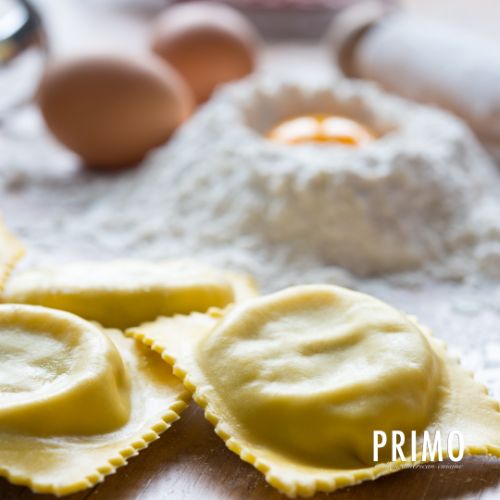 Four Cheese Ravioli
Four-cheese blend and a red tomato sauce. Add meat sauce $2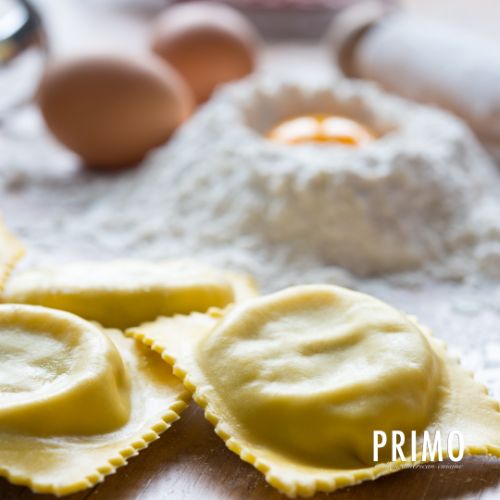 Spicy Vodka & Chicken Ravioli
Four cheese blend ravioli sautéed with a rich spicy vodka sauce, grilled chicken and fresh organic spinach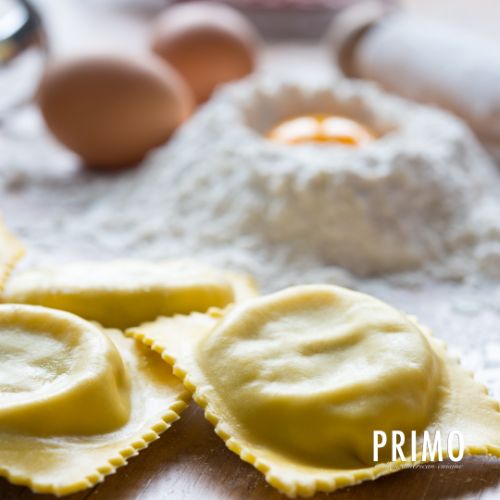 Black Truffle Ravioli
Black truffle & four-cheese ravioli topped with sauteed button mushrooms & a black truffle cream sauce.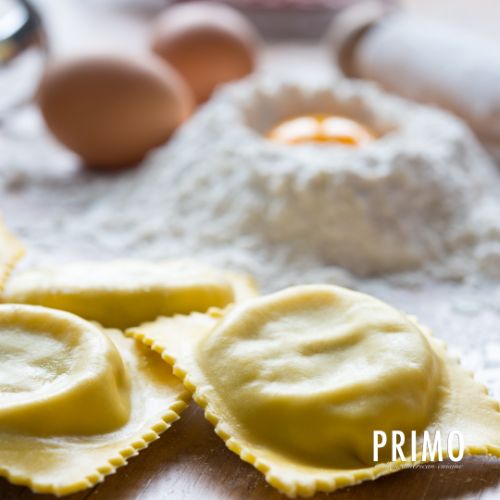 Goat Cheese and Beet Ravioli
Goat cheese & roasted red beet blend with a white cream sauce.