Soups & Salads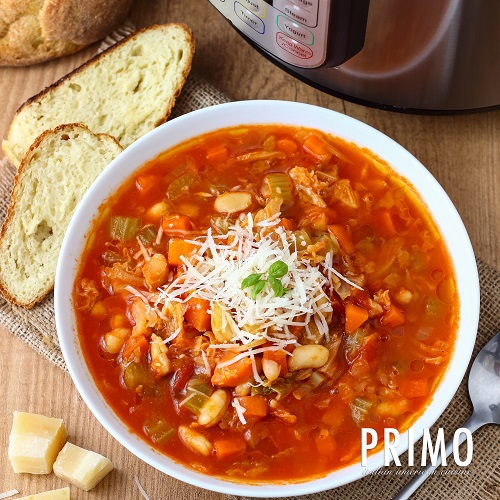 Minestrone Soup
Italian-style with vegetables & ditalini pasta.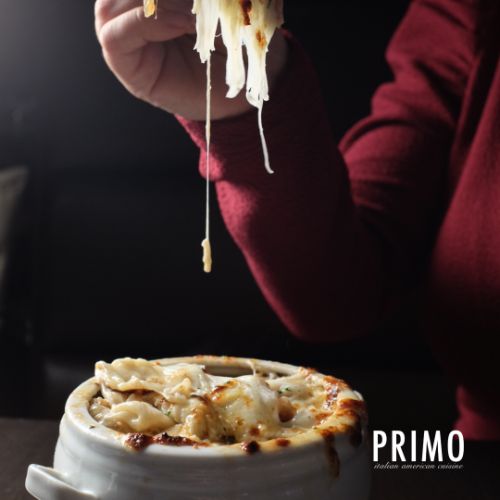 Baked French Onion Soup
Finished with baked provolone cheese.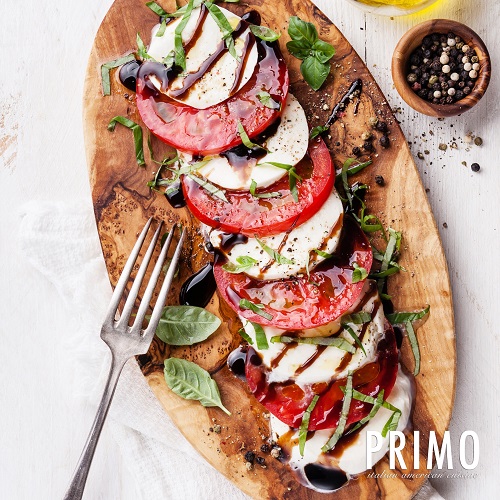 Caprese Salad
Beefsteak tomatoes, buffalo mozzarella, & fresh basil. Finished with balsamic glaze, basil oil & course sea salt.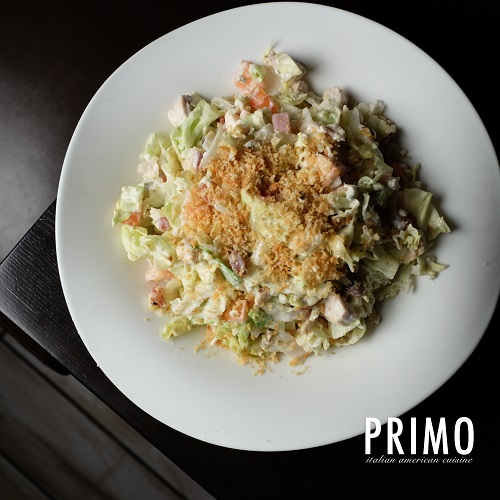 Primo Chopped Salad
Iceberg & romaine lettuce tossed with fires-roasted corn, grilled chicken, pancetta, bleu cheese crumble, tomato, ditalini pasta, garlic crunch & creamy garlic dressing.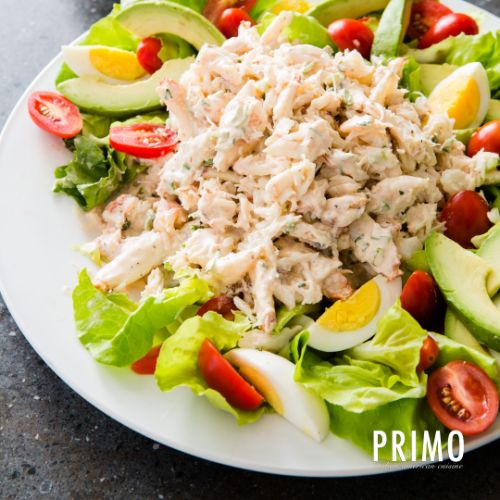 Crab & Shrimp Louie
Chilled lump crab, jumbo shrimp, hard boiled egg, shaved asparagus, cucumber, tomato, mixed greens, with thousand island dressing.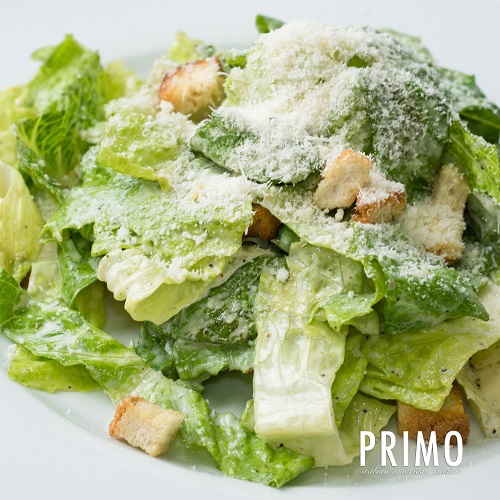 Primo Caesar Salad
Add chicken $4 - Add grilled shrimp $9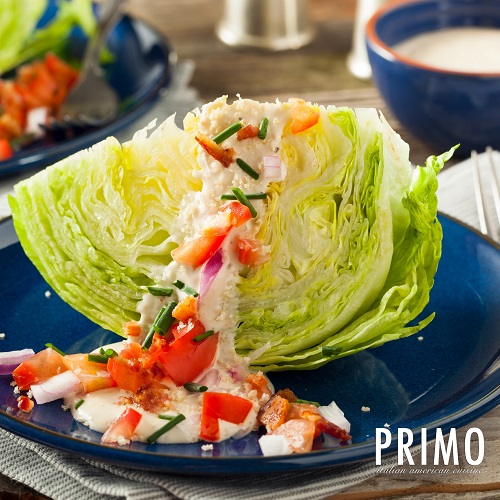 Primo Wedge Salad
Iceberg lettuce wedge, bleu cheese crumble, egg, pancetta, pickled onion, house bleu cheese dressing & topped with a crispy onion ring.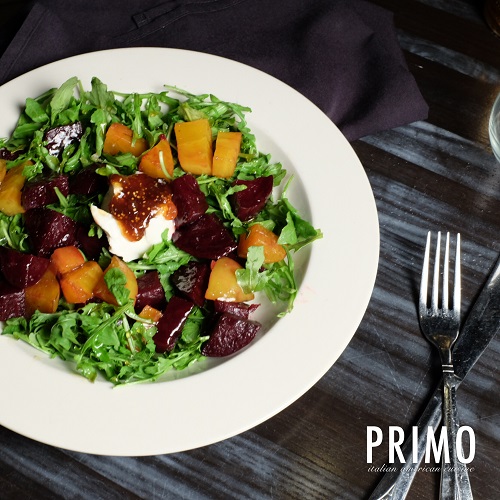 Burrata & Roasted Beet
Red & golden roasted beets, arugula, burrata cheese, local honey & coarse sea salt. Finished with fig jam.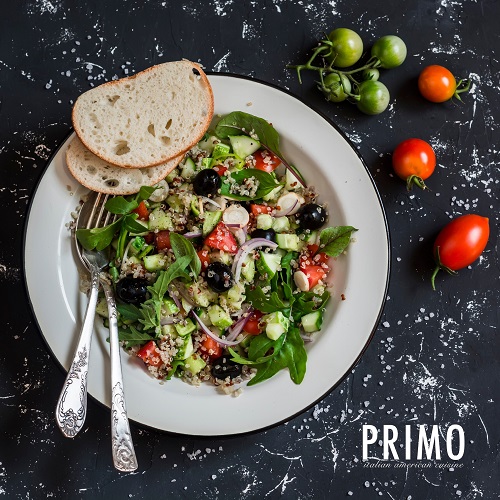 Mediterranean Chicken Salad
Mixture of romaine, iceberg & arugula tossed with grilled chicken, chick peas, feta cheese, kalamata olives, baby heirloom tomatoes, red onion, avocado, a Mediterranean vinaigrette & a dash of oregano. Served over a chunky tomato sauce.